The Ultimate Cleaning Checklist Before Having The Cleaning Company Over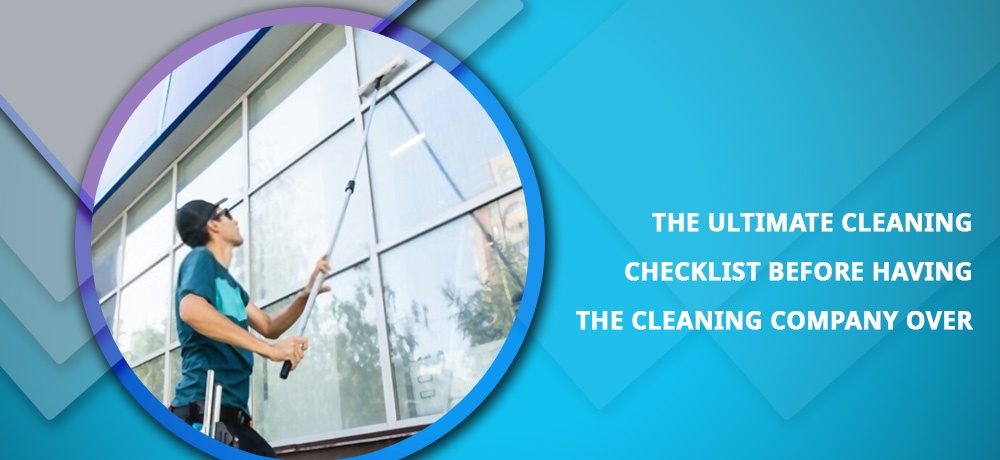 Are you concerned about the quality of your home's window cleaning? If so, you're not alone. Many homeowners worry about the cleanliness of their windows, especially if they haven't been cleaned in a while.
Before you call in the professionals, you can do a few things to prepare your home for a window cleaning. By following this ultimate checklist, you can ensure that your windows will be clean and streak-free in no time.
1. Let everyone know
It is important to inform everyone so they are aware and can prepare accordingly. If people are not informed, they may be caught off guard and have their things in the way, which can make it difficult for the cleaners to do their job.
2. Turn off sprinklers
The sprinklers may make the windows muddy, making it more difficult for the window cleaners to do their job.
3. Window screen on or off
Do you want screens on all your windows? If you never open certain windows, we can leave them off after cleaning them. The view is much better from windows with no screens. But if you want screens on your windows, let us know, and we'll make sure to put them back on after we're done cleaning.
4. Clear any obstructions from windows and ledges
Window cleaners need clear access to the windows to clean them properly. If there are any obstructions, the window cleaner will not be able to clean the windows as effectively and may miss some areas.
5. Lift all blinds
Lift all blinds and pull back curtains, so there is nothing in the way. Window cleaners hate getting blamed for breaking blinds just trying to lift them.
6. Inspect the job before signing off on the invoice
There are a few reasons to inspect the job before signing off on the invoice. First, to make sure that the job was done to your satisfaction. Secondly, to make sure that all of the windows were cleaned. Finally, ensure that the window cleaners do not damage your property.
At ProSource Window Cleaning, we would much rather fix a problem while we are onsite than return later to address the issue.
If you're looking for window cleaning and pressure washing services in Orange County, Los Angeles County, and the Inland Empire, reach out to the experts at ProSource Window Cleaning. We will help scrub dirt and grime and let the light shine through. Whether you need a one-time cleaning or recurring service, we're happy to create a cleaning schedule that fits your business's needs. We also offer power washing, pressure washing, and a range of specialty cleaning services.
Get in touch with us today!
To learn more about the services we offer, please click here. To get in touch with us, please click here or call us at
(714) 632-7510.
---
---