Employee Spotlight: Jorge Tiscareno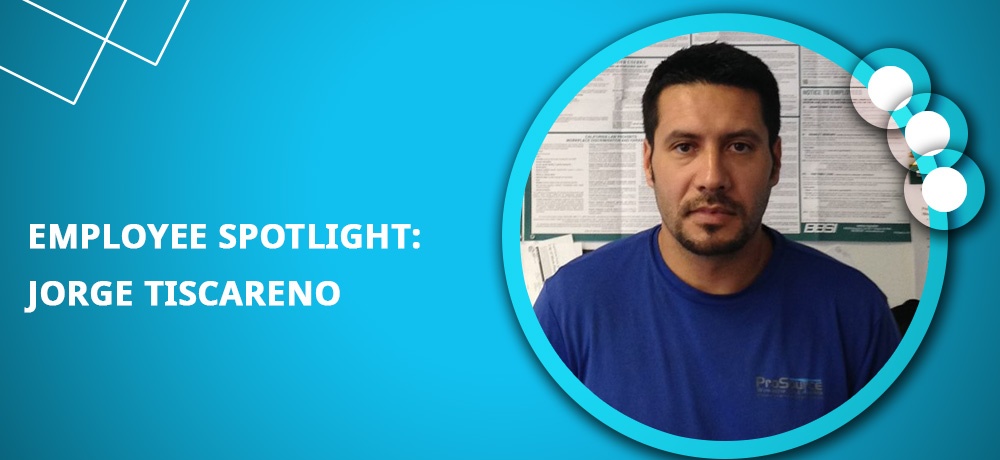 Meet Jorge Tiscareno, Window Cleaner at ProSource Window Cleaning. In his fourteen years as a professional, Jorge has seen great success and will have a bright future.
It's tough to put into words Jorge's importance, but the reason we're featuring him on our blog this month is to showcase our appreciation for his efforts. Jorge has quite a reputation amongst employees who know him as well as among our clients.
What makes Jorge unique is that he routinely foresees the client's needs and ensures that they're met. With a positive attitude and outstanding customer service, he is a pleasure to work with. He invariably goes the extra mile, and we often receive letters from customers complimenting his work and his friendliness.
Jorge is very reliable and can be trusted with any job, big or small. He always does a great job and takes pride in his work.
Recently Jorge was pressure washing the sidewalks and dumpster area for a customer. The customer was supposed to have all the trash picked up around the dumpster area, but they forgot. It was not his job to pick up the trash, but instead of just going around all the trash, he picked it all up and put it in the dumpster before pressure washing the area. It was a lot of trash, and this probably took an extra twenty minutes. The customer called us to commend him and said they would like to reward him with a gift card.
It's clear that Jorge has genuine care and love for his job, and we absolutely love the integrity with which he works.
When we asked him about why he loves working with us, he grinned and said: "Thank you for featuring me on your blog. I appreciate being recognized. I always try to do a great job for every customer and don't cut corners in my work. I enjoy working at ProSource Window Cleaning because they always support the employees and provide a professional and safe place for me to work."
He isn't wrong!
At ProSource Window Cleaning, we take great pride in providing professional cleaning services which are second to none. We go above and beyond, ensuring satisfaction starting at the first knock. We also offer power washing, pressure washing, and a range of specialty cleaning services to clients across Orange County, Los Angeles County, and the Inland Empire.
Get in touch with us today!
The next time you're looking for residential and commercial window cleaners in Orange County and Los Angeles, get in touch with us by clicking here or call us at (714) 632-7510.
---
---