Solar Panel Cleaning By ProSource Window Cleaning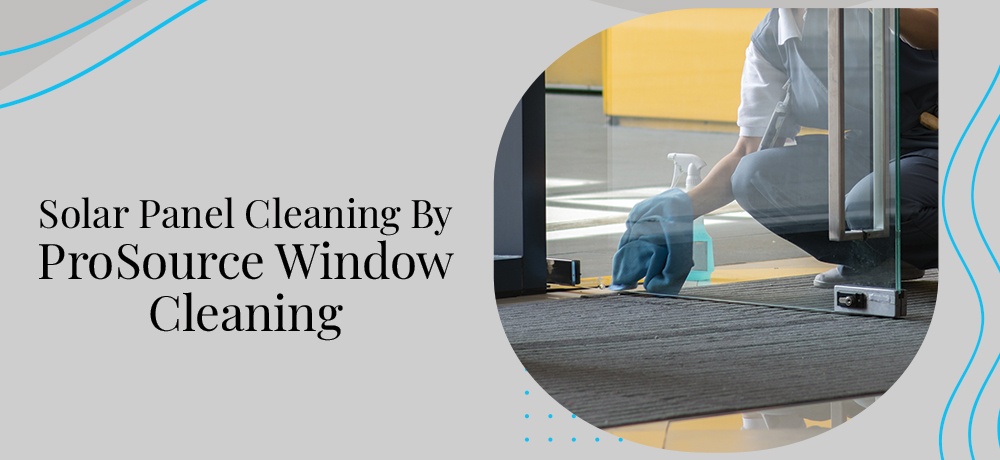 Solar panels are an excellent investment for homeowners and businesses that want to save on electricity bills and reduce their carbon footprint. With solar energy, you can keep the lights on when the grid goes down and even add value to your home. All these advantages aside, solar panels do require proper maintenance to ensure maximum efficiency.
One of the most critical aspects of solar panel maintenance is keeping them clean. Here's why you should trust our experts at ProSource Window Cleaning with your solar panel cleaning needs:
1. Increases efficiency of solar panels, saving you money
Dirt, debris, and bird droppings can accumulate on your solar panels over time, reducing their ability to absorb sunlight and convert it into energy. Dirty solar panels can cause a significant drop in energy output, which means you'll be paying more for the same amount of energy. However, by hiring our professional team to clean your solar panels, you can increase their efficiency, saving you money in the long run.
2. Professional semi-annual cleaning is best
While you can clean your solar panels yourself, it's not recommended as you can damage the panels or risk injury. That's where we come in. Our team of professionals is trained and equipped to clean your solar panels safely and effectively. We recommend semi-annual cleaning to keep your solar panels in top condition throughout the year.
3. Costs vary depending on location and number of panels
At ProSource Window Cleaning, we understand that every client's needs are unique. The cost of cleaning your solar panels will depend on the number of panels you have, the location of your property, and other factors. However, we offer competitive pricing and a satisfaction guarantee, so you can be sure you're getting the best value for your money.
Keeping your solar panels clean is essential to ensure they're operating at maximum efficiency. At ProSource Window Cleaning, we take pride in providing top-notch solar panel cleaning services to our clients in Orange County, Los Angeles County, and the Inland Empire. Our team of professionals are dedicated to delivering exceptional results and ensuring your complete satisfaction.
Contact us today for an estimate!
To learn more about the services we offer, please click here. To get in touch with us, please click here or call us at
(714) 632-7510 or email us at info@prosourcewindowcleaning.com.
---
---