Residential Window Cleaning Services
Orange County / Los Angeles County Window Cleaning Company
Residential window cleaning company in OC and LA. Your home is important to you, so it's important to us. At ProSource Window Cleaning, we go above and beyond ensuring satisfaction starting at the first knock. Our company primarily caters to those who appreciate high end quality residential window cleaning at affordable rates. Our window cleaner are trained to the highest perfect using quality products and tools. You should not accept work that is poorly performed by other companies. We want u to love the appearance of your home, that is why we strive to make sure every customer is 100% satisfied. When guest arrive at your home we will not leave you with streaks and spots of embarrassment.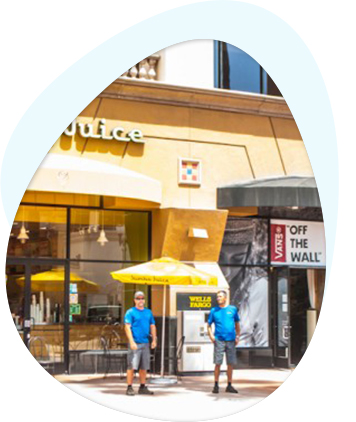 Quality Residential Window Cleaning
When our residential window cleaning specialists show up at your doorstep they will introduce themselves and go over what services they will be performing. Before coming inside they will place booties over their footwear, lay rugs below window frames to protect your flooring, and place pads at the tops of their ladders to protect all wall surfaces. We work to ensure a clean working environment, while protecting your possessions. After, prepping your residence,Our experienced residential window cleaning specialists will ensure each and every window is hand-scrubbed and squeegee dried. Then they will ensure that all edges and frames are wiped clean in order to prevent streaking and spotting. When they are finished cleaning windows, they will do a complete job site inspection and make sure you are 100% satisfied with your window cleaning as we guarantee all of our work.
ProSource window cleaning is a regular, repeat service that many customers continue to use for years. It is our goal to leave our customers windows looking beautiful the entire year. We understand the rain my cause dingy windows during certain seasons, that is why we offer a rain guarantee. Don't let old dust, or rainy days ruin the appearance of your home. With ProSource's residential window cleaning services, we will ensure your home has the cleanest windows on the block.