The ProSource Window Cleaning Experience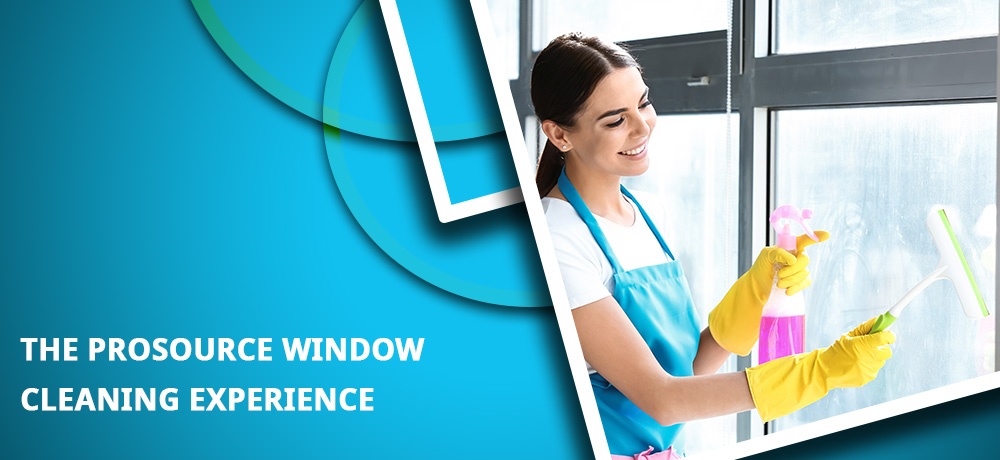 If your windows are looking grimy and fast deteriorating, what you need is regular window maintenance. Similarly, if your home or office is dirty after a construction or renovation job, ceiling fans and chandeliers need cleaning, or your solar panels need cleaning to function optimally, ProSource Window Cleaning offers all these services and more.
Based in Anaheim, CA, we serve clients across Orange County, Los Angeles County, and the Inland Empire. Our mission is to be the best window cleaning company in Southern California. We accomplish this through superior customer service and customer support, along with our continued commitment to providing personal and professional growth to our employees.
For a more precise understanding of how we can help you, we have listed a few of our most used services and even covered a few aspects that make sure we stand out. Keep reading to see what the ProSource Window Cleaning experience is like and how you can benefit.
Our services
1. Window Cleaning
The most common service we offer our clients, whether commercial or residential, is professional window cleaning. We work around your complex schedule, go above and beyond, and ensure every window is hand-scrubbed and squeegee dried. Additionally, we offer customizable, hassle-free maintenance plans that ensure your windows are taken care of regularly and thus stay in tip-top shape.
2. Pressure washing
Similar to our window cleaning services, our pressure washing solutions are offered to both our residential and commercial clientele. When we pressure wash your building's siding, we utilize cold water with PSI ranging from 1000 to 4000 depending on the surface. We not only pressure wash it, but we scrub it with cleaners that keep your surface lasting longer. In a commercial setting, we undertake pressure washing of all kinds of surfaces, including vinyl, aluminum, stucco, and wood. We also are the best at deck washing and sealing, and patio, cement washing, and building washing.
3. High dusting
High dusting is the process of cleaning hard-to-reach, high spots and removing bacteria, dust, and dirt build-up. At ProSource Window Cleaning, we meticulously clean all light switch panels, window blinds or shades, and ceiling light fixtures and ensure your home is sparkling clean and always hygienic.
4. Gutter cleaning
Gutter cleaning does not just prevent home damage due to water stagnation. It eliminates the risk of harmful pests and is an affordable way to maintain your home. When you choose us, we first completely empty your eavestrough, so they are free of debris. Then, we flush them out to ensure they are flowing correctly. We also bag all waste and dispose of it responsibly.
5. Chandelier cleaning
Chandeliers, like many other household items, collect dust. But, the dirt is more noticeable, especially when the light is turned on. Fortunately, we have you covered. We have the ladders, cleaners, and training to make your chandelier look fresh and new.
At ProSource Window Cleaning, we are fully insured, guarantee our work, and our services are high-quality, professional to ensure complete customer satisfaction. Thanks to our extraordinary customer service, eye for detail, hard work, and consistency, our customers see us as a reliable resource they can depend on no matter what. We also reward you with a $25 gift certificate off of your next window cleaning service for every three people you refer.
To learn all about our services, please click here or get in touch with us by clicking here.
---
---