Common Mistakes Our Window Cleaning Customers Make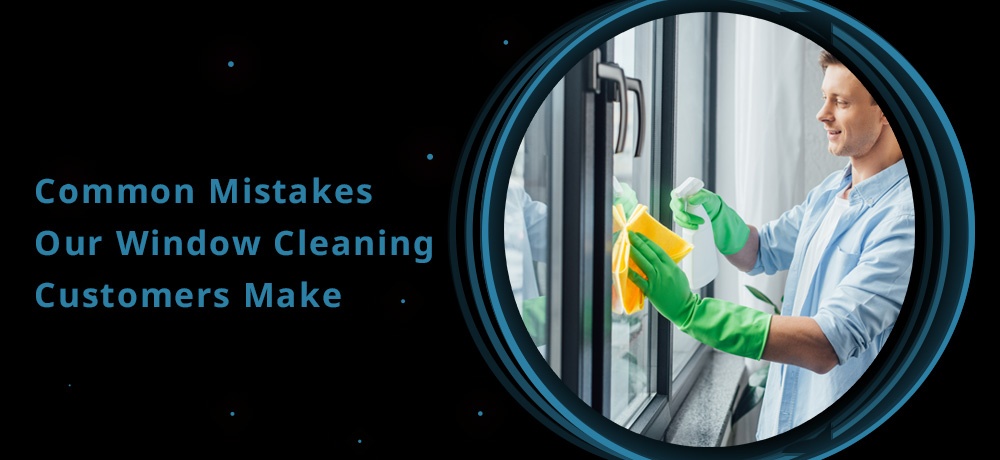 With many offices and commercial establishments shutting down through the pandemic, we worked with a lot more homes and few businesses and companies. The business we were running was not the same, but we knew we would get back to where we were, pre-pandemic. Soon restrictions started easing up, and although not in the same capacity as they were functioning in the past, offices were opening up again, and they called us in to make sure the windows and other glass surfaces were spotless.
We learned that there were a lot of people who did not know much about the process of cleaning windows. While we were working on doing the job, we were also educating them on getting through it. Another aspect we found out was people were trying their hands at cleaning windows, but if not done correctly, they spend more time repeating the process later. Here are a few points that we thought we would put down so people would learn and understand how they were supposed to be cleaning up the place.
1. Hosing off windows with tap water
While the step seems like a quick fix for dirty windows, but it is terrible for your windows. It will result in hard water spots on your windows that will not come off without either extra elbow grease or chemical treatment. If you are working on cleaning windows, you should either put in the time or get someone else to. Working on an easy fix would only mean spending more time later. It might be a lot easier to wipe down the windows with a window cleaner.
2. Allowing sprinklers to hit windows
Sprinklers result in hard water deposits on windows, and if not addressed quickly, it can result in permanent damage and etching to your windows. Adjust sprinklers immediately and remove hard water deposits before permanent damage occurs. When it comes to glass, using water and not following up with a proper window rub down could mean that it would dry up eventually and leave stains on the window. There were other changes they had to get through as well, and one of the most significant was to use cleaning liquid or glass cleaner when getting through the window.
3. Taping papers or signs to windows
Taping most surfaces is a bad idea anytime, as it often results in having to use razor blades to remove the tape. However, it is even worse if there is a window tint on the windows. The tape will be difficult to remove from tinted windows and can damage the underlying film. Use suction cup hangers instead. In most cases, even assuming that the tap does come off, there would be some glue residue on the glass pane, which would be very difficult to remove at some point. On the off chance that the tape was not coming off, you would have to use a blade to get it off, and that could mean scratching the glass that could ruin the window and cause more issues.
If you are looking for residential and commercial window cleaners in Orange County, Los Angeles, get in touch with us at ProSource Window Cleaning. We work with clients to give them the best options and create packages to benefit them depending on the amount of cleaning they need and the frequency they need us to work on their windows. Other than window Cleaning, we also work with power washing, pressure washing and a range of speciality cleaning services. If you are looking for a better understanding of the services that we provide, please click here. If you want to get in touch with us, please click here.
---
---