Five Tips For Maintaining Your Windows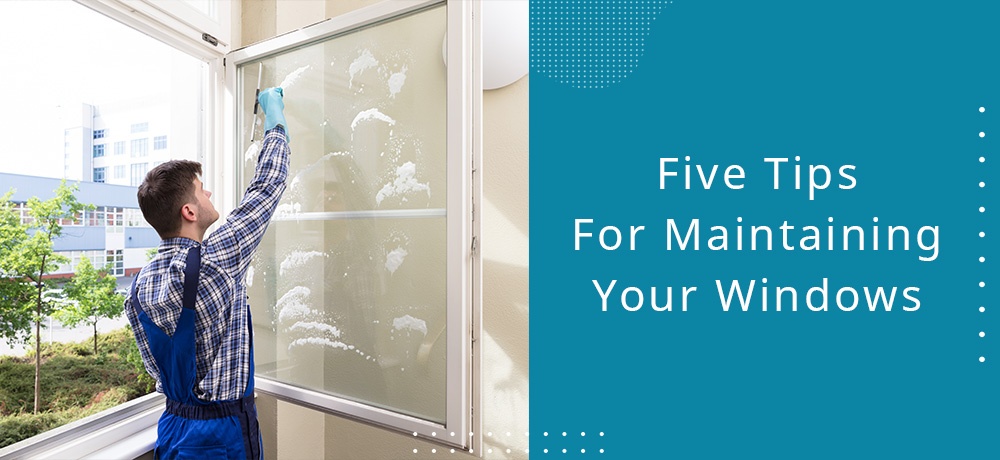 Good window maintenance is a key part of responsible homeownership. Well-maintained windows not only protect the look of your home but can also add to its resale value. On the other hand, poorly maintained windows could develop leaks and significantly increase energy consumption. Keeping your windows dirt-free and airtight can help save on electricity bills and improve its working conditions as well. If you are not sure how to accurately perform window maintenance, here are five tips maintenance tips to follow.
Tip #1: Never rinse your windows down with a hose
While hosing down your windows can remove dirt and grime, this technique can cause more damage to your glass than good. Remember, tap water contains hard minerals that, if left to dry, will degrade the transparent look of your glass. If you plan on using a garden hose, make sure to rinse the glass thoroughly with pure water once you're done using the hose.
Tip #2: Never have sprinklers spraying your windows
Like we have stated above, all tap water is at some level hard because it contains hard chemicals. This means that if your sprinklers have sprinkled water all over your windows and the sun dries it over time, the minerals will buildup on your windows over time and cause what looks like water spots to stain them. When planning your landscaping and sprinklers layout, ensure that they are placed a good distance away from any windows.
Tip #3: Avoid putting tape on your windows
You may love decorating your windows with festive designs, but the tape residue could stick around long after the holiday is over. Although tape is designed to hold an object to glass for a short period of time, its adhesive may leave a lasting impression. Merely trying to scrape off the sticky residue is not enough and could leave lasting scratches. For this reason, avoid using tape on your windows unless really necessary. If you have to do it, research proper methods of getting rid of the residue left behind.
Tip #4: If you don't use your screens, remove them
If you don't use your window screens or regularly maintain them, it is wise for you to remove them completely. Screens are known for blocking dirt and debris from your window. However, they also block the heat from the sun, which could likely raise your energy bills. Give your heating system a break and remove your window screens if you aren't using them.
Tip #5: Never use abrasive pads on windows
This is pretty straightforward. Avoid using anything too abrasive on your windows as they can scratch the top layer of the glass and permanently remove the glossy or shiny finish. Abrasive pads will also damage the material of the window frame. Dip a soft cloth or sponge in warm soapy water and wipe down the dirty window to gently remove any excess water. Similarly, dry them by using a clean and non-abrasive cloth.
For more tips to maintain your windows, reach out to ProSource Window Cleaning. We are residential and commercial window cleaners in Orange County, Los Angeles. Our mission is to be "Clearly Better" than our competition and be seen as Southern California's most respected window cleaning company. We will accomplish this through superior customer service and customer support for our customers while providing personal and professional growth to our employees. We offer services such as window cleaning, power washing, pressure washing, and specialty cleaning services to people in Orange County, Los Angeles County, and the Inland Empire. To learn more about the services we offer, please click here. To get in touch with us, please click here.
---
---