Why You Should Choose ProSource Window Cleaning!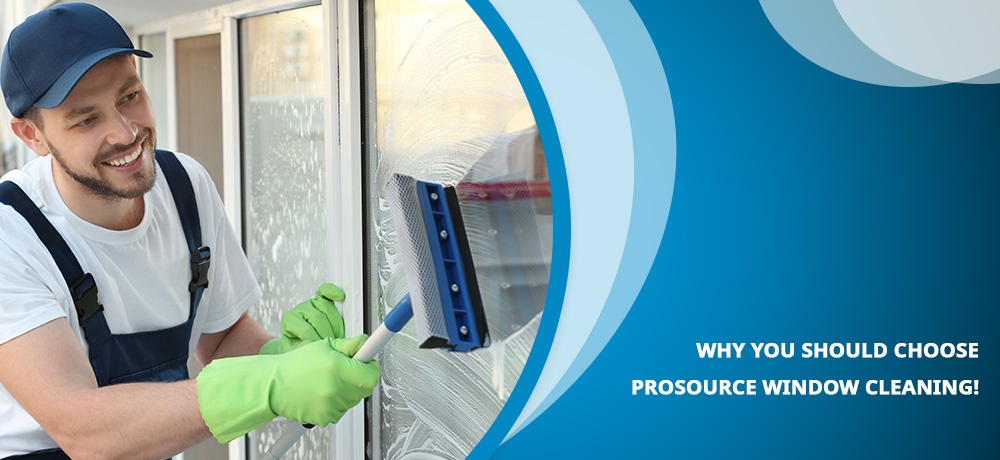 Almost every home or business has needed window and other cleaning solutions at some time or the other. Due to design complexity and simple functionality, as in the case with ceiling fans and light fixtures, these tasks can be much easier said than done. Cleaning challenging areas makes hiring a professional cleaning company a wise and straightforward choice.
Though undoubtedly necessary, window cleaning solutions require a sufficient amount of research to find someone that matches your expectations. You need to go through reviews you find online and speak to people who've worked with them.
At ProSource Window Cleaning, we are confident about the services we provide and will not shy away from giving you references. Besides, we will be happy to tell you why we are the top name in residential and commercial cleaning and maintenance plans.
We have been in the window cleaning field for the past seventeen years and have several happy clients. If you're looking for a professional cleaning service, here are a few reasons why we are the best at what we do.
We are fully licensed, bonded and insured
In all cleaning and maintenance tasks, there is an element of risk involved. During cleaning, windows can be damaged by accident or due to mistakes made by the cleaning company. Hiring a company that is licensed, bonded, and insured is a wise precaution as expenditure resulting from accidental damage to your property is covered by the insurance company, giving you peace of mind and security.
We guarantee high-quality service
As the saying goes, "A new broom sweeps well." This is the case with many window cleaning companies. They start competent but gradually lose motivation, causing their quality of services to decrease over time. At ProSource Window Cleaning, we absolutely guarantee our diligence never wains, and our dedication to exceeding our customer's expectations only increases with the loyalty our clients show us.
Our professional, uniformed employees
While window cleaning is certainly not rocket science, window cleaning does require a level of professionalism with any other service industry. Our staff are always courteous, cheerful, and happy to go that extra mile to make you happy. We also ensure our window cleaning technicians are dressed in clean and presentable uniforms to enhance their professional attitude further and differentiate them from the rest.
Our trained and experienced window cleaning technicians
We think of window cleaning as a simple task that can be accomplished by anyone, anywhere. This is a misconception as cleaning can be both complex and dangerous depending on the building in question's design. At ProSource Window Cleaning, our staff are trained to clean hard-to-reach windows and chandeliers safely and have years of experience to back up their knowledge.
Our beyond competitive pricing
Window and other cleaning services are, at times, still viewed as a luxury service. While this view is accurate in some instances and with some cleaning companies, our prices are the most competitive in the entire industry. We come to your residence or place of work to get an idea of the scale of cleaning necessary and offer a free on-the-spot estimate for our comprehensive services that almost everyone can afford.
As the best residential and commercial window cleaners in Orange County, Los Angeles, we ensure that we exceed expectations and always put you first. We are based out of Anaheim, CA and have trucks in your local areas. In the future, we hope to be seen as Southern California's most respected window cleaning company and plan on accomplishing this through superior customer service and customer support. Apart from window cleaning, we specialize in gutter cleaning, screen cleaning, ceiling fan cleaning, chandelier cleaning, solar panel cleaning, etc. Our services are available to clients across Orange County, Los Angeles County, Inland Empire and the surrounding areas.
To learn more about the services we offer at ProSource Window Cleaning, please click here. If you have any questions about how we can help you, get in touch with us by clicking here.
---
---