Common Mistakes People Make When Maintaining Their Windows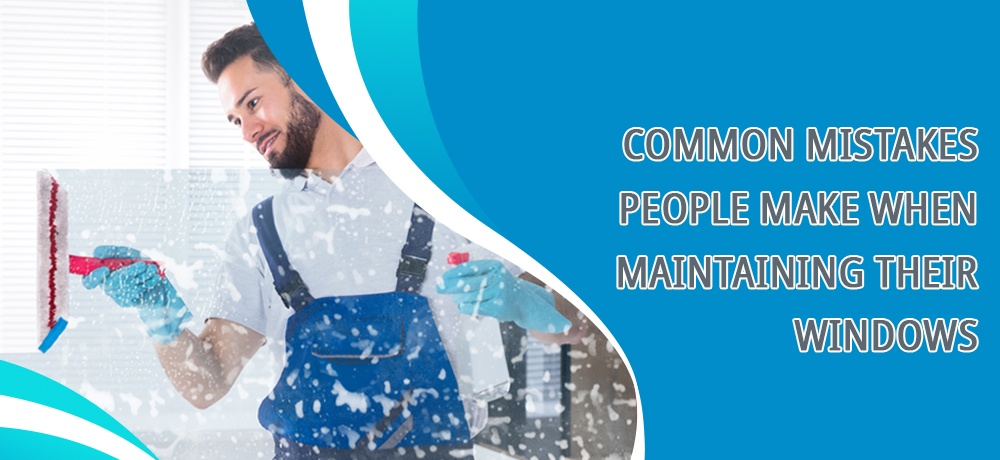 Everyone wants to have clean and shiny windows in their homes and offices. However, as windows can get dusty or look dirty due to fingerprints or watermarks, cleaning them correctly is important to maintain them.
Many people are unaware of the proper technique that goes behind window cleaning, so they tend to make mistakes that could damage their windows. To help you avoid such errors that could prove to be costly, ProSource Window Cleaning has put together a list of the most common mistakes people make when maintaining their windows.
1. Hosing off windows to keep them clean
Many customers try to keep their windows looking good between cleanings by hosing them off. This is a bad idea because of the minerals that are present in the water. Doing this will cause a buildup of calcium and other minerals on the glass. These minerals can damage the glass and can be quite difficult and costly to remove, so it is better to have the windows cleaned regularly.
2. Waiting too long to have the windows cleaned
Having clean windows makes a big difference to your customers and presents a professional, clean appearance to your business. A restaurant may have a spotless kitchen, but if the windows are dirty, that gives a negative impression to the customer about the business's overall cleanliness. Waiting a long time for your next cleanup only adds to the overall buildup of dirt and thus increases the pricing. Remember to regularly maintain and clean your windows for a cleaner, more approachable environment.
3. Leaving screens on windows that you never open
Window screens serve a great purpose, but they are just not needed if you don't open your windows. Leave the window screens on windows that you open and remove them from windows you don't open. The view is much better from a window with no screen. Many real estate agents will remove the screens when showing the property as it gives a cleaner look with better curb appeal.
4. Allowing sprinklers to spray on the windows
Sprinklers that are close to windows should be adjusted so that even in the wind, they will not hit the windows. Hard water deposits on windows should be avoided if at all possible. It will take a lot of elbow grease and skilled hands to remove stains caused by hard water. Unless you are familiar with the process, you could easily damage the windows.
5. Not taping the windows with plastic
Make sure the windows are taped off properly with plastic before any construction or taping. Customers should demand that contractors tape the windows off completely before any project. It should be made clear that they will have to pay in case overspray etc. Or the deposit on the windows should be removed at the completion of the job if they have not taped the windows off properly.
To avoid these and other mistakes, reach out to the experts at ProSource Window Cleaning.
Our mission is to be "Clearly Better" than our competition and be seen as Southern California's most respected window cleaning company. We will accomplish this through superior customer service and customer support for our customers while providing personal and professional growth to our employees. We provide residential and commercial window cleaning/ power washing services to Orange County, Los Angeles County, and the Inland Empire.
For a complete list of our services, please click here. If you have any questions about window cleaning and maintenance, we'd love to hear from you. Please contact us here.
---
---